Location
4108 Morningside Ave
Sioux City, Iowa
51106
Hours
Weekdays Noon to 8PM
Saturday 9AM-5PM
Sunday: 10AM-3PM
Contact
Call: (712) 522-2871
Email: americanbrosinarms@gmail.com
Latest News:
NFA purchasing made easy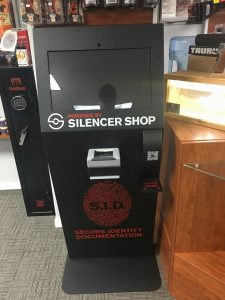 We are happy to bring a Silencer Shop kiosk to the Siouxland area. This make for a one stop shop purchase on any NFA item!
Largest selection of firearms in the sioux city area!
we buy, sell and trade!
We also carry a wide variety of ammo, parts, accessories targets, and cleaning supplies for all your shooting needs.
All Firearms Transfers are only $20.00 per form!
Ask about our layaway program tailored to your needs.
Check out our Online Store for FREE in store pickup with no firearms transfer fees.
Price Match Guarantee on the advertised price of local competitors in-stock firearms.
100% Veteran owned and operated
Our Story
We are a veteran owned and operated retail firearms store, selling everything for you shooting needs. Owners Brad and Chase Cejka opened American Brothers in Arms shortly after return home from Afghanistan where they were deployed with the 113th Cavalry of the 34TH Infantry Division Iowa National Guard. Both brothers were stationed together at a Joint Combat Operations Post and often talked about starting a business when they returned home. They even had the opportunity to perform combat missions together.
Our mission now is to bring a large selection and great customer service to the Siouxland area. We are constantly trying to add new inventory and different choice for our customers. Firearms are our passion, we enjoy learning all we can about each item in our store and sharing that information with anyone that is willing to listen.
We strive to provide a comfortable environment for every level of firearms enthusiast. Whether you are looking to purchase your first firearm or you are looking for that unique item you don't have yet. We are more than willing to help you pick something that we have in store or to special order something from the warehouse.