NFA purchasing made easy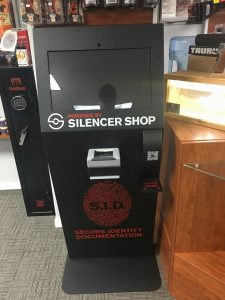 We are happy to bring a Silencer Shop kiosk to the Siouxland area. This make for a one stop shop purchase on any NFA item!
With the new Silencer Shop kiosk we are able to access a inventory of hundreds of NFA items and instantly get serial numbers and start Form 4 transfers. The kiosk makes the process of submitting a Form 4 seem like a paperless easy transfer. This gives us the ability to do fingerprints and passport photos, along with that Silencer Shop handles submitting the hard copy of the form. You digitally sign and are finished.
If the process of going through the Form 4 is one of the reasons that you haven't started your paperwork yet swing by and take a look at this kiosk and get you paperwork started today.